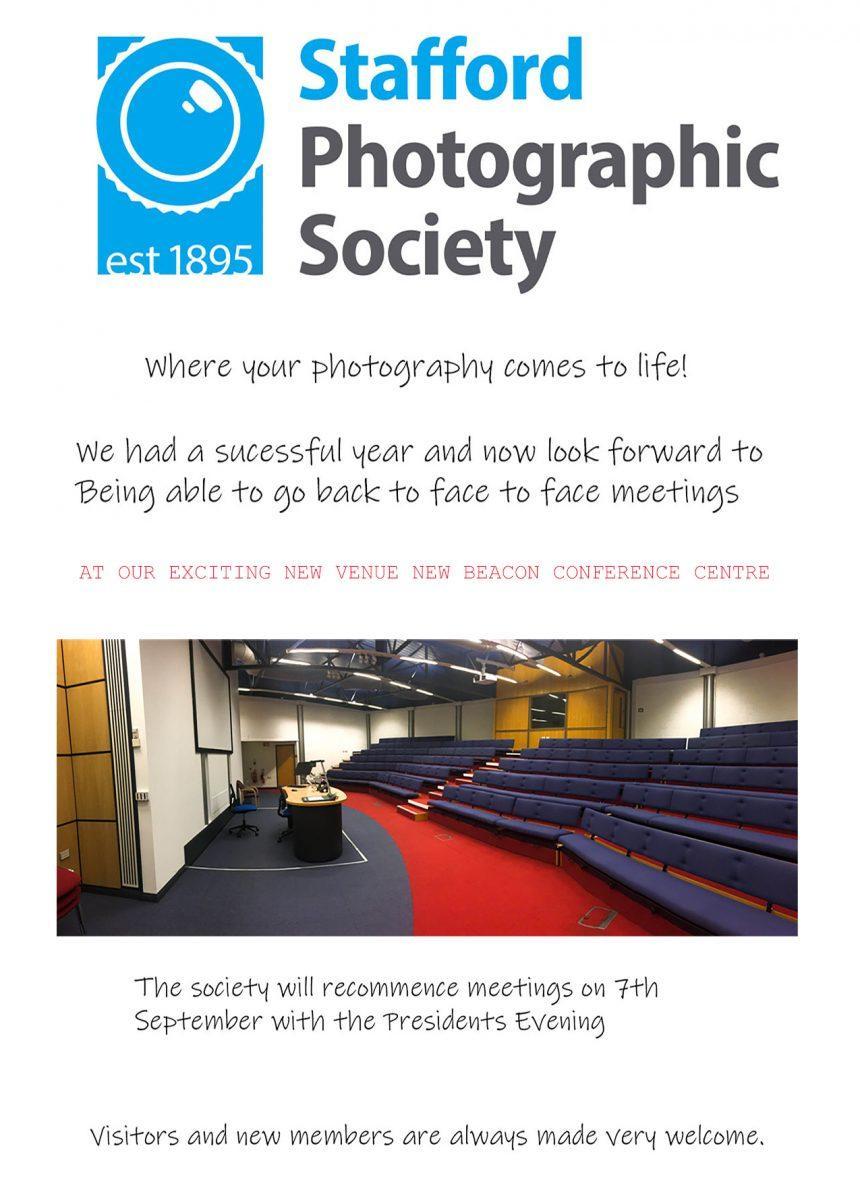 Join this friendly club and let us help make your photographs come to life, new photographers to advanced workers welcome and aspire to equal or better the images below. You can see more of our members images in the competition galleries or in the member portfolios.
You can find out about joining Stafford Photographic Society or contact us. At the moment we're meeting on line, if you would like to join as a guest email webmaster@staffordphotosociety.org.uk and request details.
20_21 Competition PDI Annual
Midlands Clubs Portfolio

PHOTOFOLIO 2021Photofolio is a competition for Midlands clubs and was PDI only this year. There were three classes, Colour, Mono and Nature with 15 entries in each.

We had mixed resultsMono – 5 acceptances placing us 17 out of 32 clubs. The winning club was Smethwick PS.Colour – 10 acceptances placing us joint 6th out of 33 clubs. The winning club was Smethwick PS.

The Icing on the cake was Nature where we came 1st out of 44 clubs, ten points clear of Smethwick who were runners up.

We also got 6 awards as follows:-

Tessa – 2 Highly commended – Spider with egg sac and Gt crested Grebe chick taking damselfly from parent

Steve B -Highly commended – Early morning hare

Joe Banton – MCPF Medal – Grass snake on a lake

Anna W – Highly commended – European bison in Autumn habitat and selectors medal for Jay squabble no.2

The following members had images accepted:-

Graham Argent 7

Steve Banner 4

Tessa Bramall 5

Joe Banton 1

Anna Warrington 3

Noel Bennett 2

Brian Dicks 1

Barry Greasley 1

Tony Skidmore 1
All images on this website belong to the respective authors and may not be copied or reproduced in any way without the express permission of the author.
Member of Stafford District Arts Council